School Sector
The Mediare Program Skills for Dialogue in Schools aims to expand personal resources to dialogue, as well as resource management people and conflicts. By improving communication skills and negotiation, socio-emotional skills and cooperative attitudes on coexistence of those who make up the school and university community – students, parents, teachers, communities, service providers, managers and other employees – one can offer this universe of differences a more favorable ambience for learning and training of the subjects.
Read More
Conflict Mediation, Dialogue Facilitation and Restorative Practices Facilitation
Members Mediare team may act as mediators or facilitators in conflict situations between the members of the school community (students, faculty, staff, responsible etc) or also as facilitators of dialogue in meetings with multiple parties, aiming at understanding or consensus .
Training School Mediators Facilitators of Restorative Practices
The Mediare team can offer, or draw in co-authorship with the institution, customized programs to train mediators or facilitators of restorative practices.
Courses, lectures, workshops
With different hours of possibilities and programmatic composition, the team will develop customized teaching activities on topics related to skills for dialogue, productive communication, conflict management and people, and restorative practices.
Sector Coordinator
Mediare Team
Fernanda Cristina Martins Portela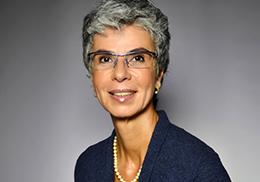 Invited Lecturers
(Português do Brasil) Ana Claudia Paranaguá
(Português do Brasil) Ana Paula Bodin G. Agra
(Português do Brasil) Cristina Danielle Pinto Lobato
(Português do Brasil) Leila Amboni