School Department
The MEDIARE program developing for school dialogue abilities seeks to increase skills regarding personal dialogue and people management. By improving social emotional communication and negotiation abilities as well as by fostering cooperative coexistence behaving among the school community – alumni, parents, teachers, service providers, managers and staff – we are able to create an environment that benefits learning.
Read More
Conflict Mediation, Dialogue Facilitation and Restorative Practices Facilitation
The MEDIARE team will participate as mediators when facing conflict situations among the school community members – alumni, teachers, parents, etc. – or as facilitators in multi-party meetings that aim consensus.
School Mediator or Restorative practice facilitator Capacitation
The MEDIARE team conducts teaching programs – that may be offered or built along with the given institution – for capacitation in mediation and restorative practice facilitation. 
Courses, Seminars and Workshops 
Tailor-made meetings adapted to each institution`s demand that intend sharing knowledge related to dialogue and social emotional abilities, productive communication, conflict and people management as well as restorative practices.
Department Coordinator
Mediare Team
Fernanda Cristina Martins Portela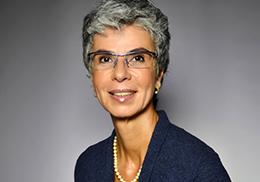 Invited Lecturers
(Português do Brasil) Ana Claudia Paranaguá
(Português do Brasil) Ana Paula Bodin G. Agra
(Português do Brasil) Cristina Danielle Pinto Lobato
(Português do Brasil) Leila Amboni