Communities Department
Communities usually congregate multiple actors and interests, along with the necessity to maintain a harmonious social coexistence. They hold a variety of scenarios regarding age, social-economic and cultural conditions and sanitation; what leads to different types of demands – public and private; commercial and civil.
Read More
Mediation Practice and Dialogue Facilitation:
As of offering mediation and dialogue facilitation training programs to community representatives by taking their daily issues and developing into a real case supervision practice, we are able to increase their abilities to mediate all future communities' daily differences.
Workshop on Dialogue Facilitation Abilities' Improvement:
Workshops are offered under the requesting of community, involving instruments and methodology specially created to improve these abilities.
Dispute Design Systems Consultancy:
Aim to achieve tailor made solutions requesting based on specific situations.
Creation and Implementation of self-sustainable community centers for mediation:
Partnership with society's organized community movements and continuing dialogue involving mutual and complementary interests.   
Department Coordinator
Mediare Team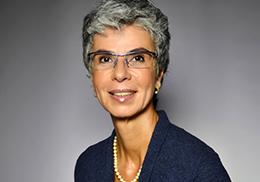 Invited Lecturers
(Português do Brasil) Barbara Musumeci Mourão
(Português do Brasil) Maria Claudia Lins Bezerra de Melo